Firm Management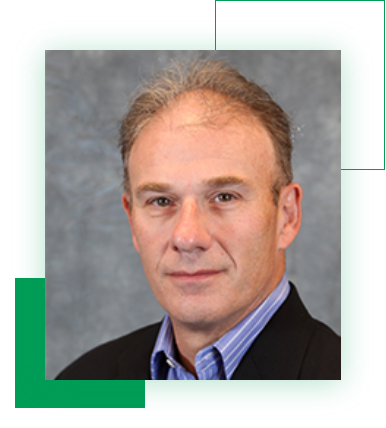 Bill Finestone
CA, CPA, Managing Partner
Bill Finestone offers poignant, honest, business advice to clients based on more than 20 years of accounting and tax experience in the U.S., United Kingdom and Israel. His international experience benefits clients with global vision.
As managing partner of LLG, Bill's aim is fostering value-added relationships. "We understand the narrative behind the numbers," says Bill. He enjoys working with privately-held clients. "At the helm are decision makers who are creating wealth. It is a positive influence going both ways."
Bill is one of the keepers of the firm's innovative culture that has been recognized in the Wall Street Journal, Inc. Magazine and the Accounting Today Magazine. He nurtures professionalism, creativity, openness and flexibility. You won't find doors or walls surrounding his desk or a suit in his closet.
Credentials & Affiliations
Bill joined LLG in 1989, was made partner in 1993 and became managing partner in 1999. Bill is a member of the American Institute of Certified Public Accountants (AICPA) where he received the "Elijah Watt Sells Award with High Distinction," the Institute of Chartered Accountants of Scotland, the Illinois CPA Society, and the Association of Chartered Accountants in the U.S.
Growing up in Glasgow, Scotland, he earned a Bachelor of Accountancy degree from the esteemed University of Glasgow. He worked as an accountant in the United Kingdom and later in Israel before moving to Chicago.
Advice
Stay Organized
Standout Memory
Bill once worked inside a
refrigerated truck counting
carcasses for inventory at a meat
packing company.
Interests
Bill is an avid soccer fan who watches the games from Glasgow with members of the Celtic Supporters Club of Chicago. If there's no soccer game, you will likely find Bill on the courts, enjoying playing in a tennis tournament or league. He is married with four children.
Contact
William H. Finestone
847-205-5452
847-508-3871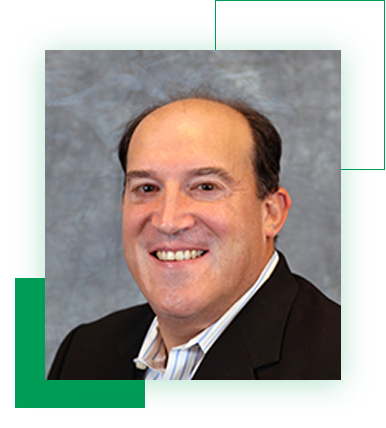 Anton Hendler
CA, CPA, Partner
As a partner at LLG, Anton Hendler works one-on-one with the owners and managers of privately held firms. He enjoys the variety. One day supervising an employee benefit plan audit for a manufacturer and the next researching a complex corporate tax issue for a general contractor. Anton joined the firm in 1995 and became a partner in 2000.
Anton brings big four accounting firm experience and a global perspective to his clients. He has worked for Deloitte in South Africa where he grew up and attended the University of Cape Town. He continued working for Deloitte in Chicago before joining LLG. "My clients know their business better than I know," says Anton. "But I am able to bring the experiences of my other clients to them. I think that's a significant benefit."
Credentials & Affiliations
Anton received his Bachelor of Commerce and Post-Graduate Diploma in Accountancy from the University of Cape Town. He is a member of the American Institute of Certified Public Accountants, Illinois CPA Society and the Construction Financial Management Association.
Advice
You can only manage what you measure. Track your key performance indicators.
Standout Memory
When he came to the U.S. Anton thought he would be here for a brief adventure. More than 20 years later, he calls it home.
Interests
A former high school and college rugby player, Anton still enjoys following the sport, but has since turned his attention to golf. He married his high school sweetheart whom he met at age 14. They have two daughters.
Contact
Anton Hendler
847-205-5430
847-508-4069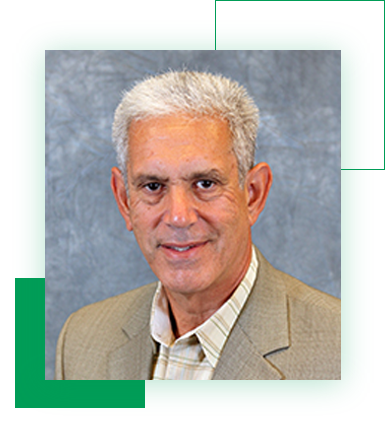 Bruce Horwitz
CPA, Principal
With more than 30 years experience, Bruce Horwitz helps privately held businesses stay nimble and flexible so they can reach their goals. He consults with clients on tax planning, accounting and auditing, family office issues, litigation, mergers & acquisitions and technology. "Privately held companies are run by hard working people who took a risk," says Bruce. "They deserve all the rewards they get."
Not content sitting behind a desk, Bruce prefers to work at his clients' locations. That typically means factories, warehouses and sometimes job sites, for clients in manufacturing, distribution and construction. He believes one of his most important roles is helping clients bridge the information flow between their finance and marketing needs.
As a partner, Bruce is instrumental in developing a talented team and helping them flourish in the firm's innovative environment. The resulting stable workforce of LLG continues to support long-term relationships with clients. In addition, Bruce's expertise in technology implementation helps clients save time and improve efficiencies.
Credentials & Affiliations
Bruce received a B.S. degree in accounting from Bradley University, in Peoria, IL. He spent the following three years in commercial lending at a major Chicago bank before joining LLG in 1981. He became a partner in 1988. He is a member of the American Institute of Certified Public Accountants (AICPA) and the Illinois CPA Society. He is also a Certified Quickbooks Pro Advisor.
Advice
Associate costs with real revenues, not projections.
Standout Memory
While auditing the inventory of a mattress manufacturer Bruce toppled and was carried out on a stretcher. Not one to be easily defeated, he returned the same day on crutches to finish the job.
Interests
Bruce is an avid boater who admits never going off shore far enough to lose his cell phone signal. He is married with three sons.
Contact
Bruce Horwitz
847-205-5407
847-508-3919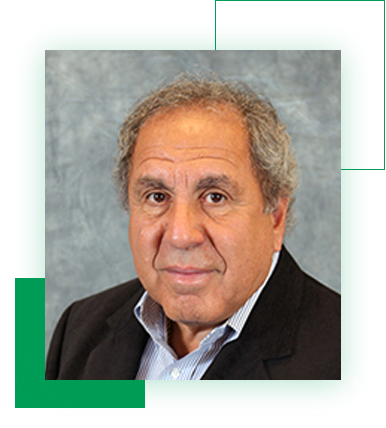 Sander Berman
CPA, Principal
Nothing makes Sander Berman happier than watching his clients succeed. As a principal at LLG, he provides valued professional advice to clients in real estate, distribution and manufacturing. He's very involved with his clients accounting and tax issues and knowledgeable about the industries they operate in. When a new tax law is announced, clients are likely to hear about it directly from Sander. "We don't sit back and wait for the phone to ring," says Sander. "We get on the phone and call our clients on a regular basis."
Sander quarterbacks the recruitment arm of LLG and Sharp Circle Consulting, which fills executive and staff positions for LLG and outside firms. His talent for finding the right people is evidenced in LLG's extremely low turnover rate. Clients appreciate the quality and stability of the company's workforce. Sander also coordinates all professional continuing education programs within LLG. Through his efforts, the firm earned recognition as a state-licensed sponsor of Continuing Professional Education. Most recently he became responsible for coordinating LLG's Peer Review program.
Credentials & Affiliations
Sander started his career at a CPA firm in Chicago and then worked as a CFO for a national trucking and warehouse firm. He joined LLG in 1979 and advanced to partner in 1985. Sander holds a Bachelor of Science degree in Accounting from DePaul University in Chicago and is a member of the American Institute of Certified Public Accountants, Illinois Institute of Certified Public Accountants, and the Florida Institute of Certified Public Accountants. He is also an Illinois-licensed real estate broker.
Advice
Be flexible and willing to accept change.
Standout Memory
Sander was conducting an audit when a major rain storm erupted and the power went out at the client's facility. The client set up heavy duty flashlights at either end of the conference table so the audit could continue without interruption.
Interests
Sander likes to fish and be anywhere close to the water. He also enjoys working with people and dogs, particularly his golden doodle. He and his wife were professional dog breeders before he became too busy with grandchildren and volunteering for his favorite charity. Sander is a passionate supporter of Children's Oncology Services Inc., which provides various programs for children with cancer. He has served the organization on its board of directors and as president. He is married, has two daughters and four granddaughters.
Contact
Sander Berman
847-205-5408
847-508-3541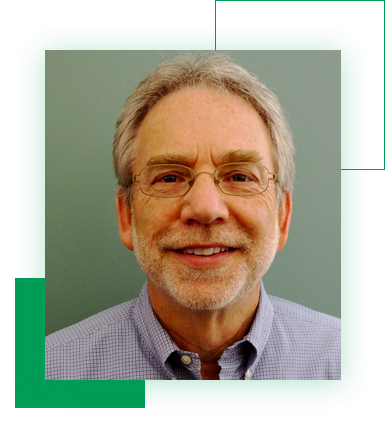 Rick Winer
CPA, Principal
Rick started his own firm in 1979, at the age of twenty seven with the idea that clients wanted a pragmatic, hands on approach to the processes of running their business ventures. While much has changed and evolved, he maintains that approach. Rick helps business owners understand their unique situations and how their objectives integrate with the business environment they exist in. His approach and advice is always direct and concise in responding to his client's needs. Over the past forty years, he has assisted hundreds of entrepreneurs in starting their businesses. Many are still clients to this day.
Rick holds a valued place as accountant and advisor for many of the local film production professionals that work at all levels of that industry, in Chicago and California.
Credentials & Affiliations
Rick graduated from the University of Illinois and spent his first five years working in the profession for a national CPA firm, followed by a local CPA firm, before founding his own practice in 1979. In addition to his CPA certificate, he holds a certified investment representative designation and is a member of the Illinois CPA Society. Rick joined LLG in August 2016.
Advice
Respect the vision you have for your company and run your business like a business
Standout Memory
"I remember receiving a call from my first client. It was an exciting moment for me as I began my career at my own practice".
Interests
Spending time with family, golf, real estate, staying fit and watching the White Sox. Rick is married and has three children and two grandchildren.
Contact
Richard E. Winer
847-205-4281
847-721-3795