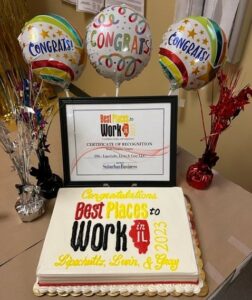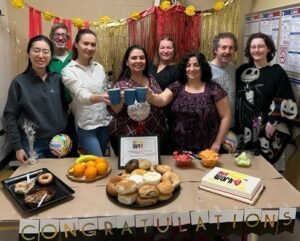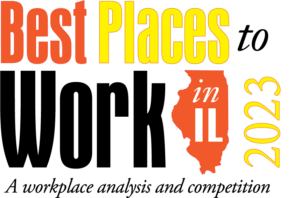 What can we say?! We always knew that LLG was a fun place to work at and has one of the best crews around! It gives us great pride to announce that the Daily Herald in partnership with Illinois Chamber and GOA Regional Business Association and Workforce recognizes LLG as well. We are winners in the Small Business Division, #4 of the Accounting firms and #28 overall! It has been said that behind every great company is a great team and this couldn't be more true. LLG professionalism, dedication, and hard work are a testament to this.
A small Friday crew was on hand to ring in the good news and of course, enjoy the ultimate — CAKE FOR BREAKFAST!
The recipe making LLG one of the best places to work begins with the integrity of the Partners who manifest the ideas and ethics of reliability, honesty, and exceptional and uncompromising standards. Respect is a crucial ingredient. Add a dash of work/life balance, and sprinkle in summer hours, volunteer events, summer outings, after tax season events, holiday parties. The cherry on top has got to be a remarkable benefits package consisting of paid medical and dental coverage, health and flexible spending accounts, life insurance, long-term disability, firm-matched retirement plans, flexible work hours, maternity leave, and CPA exam study days.
LLG encourages communication and creativity. We promote a culture where standards, accountability, and uncompromising integrity are hallmarks in any field. We know that numbers do not tell the whole story. Numbers do not build long-lasting relationships, people do. Our firm stands as advocates for your bottom line and never takes for granted how much we touch our clients' lives.