Michael Rubin, CPA. Featured Team Member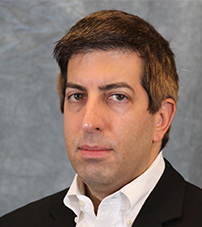 With a wealth of both public and private accounting experience, Michael brings an excellent balance of skills to the table.  Michael has worked in a number of different industries over the course of his career including manufacturing, distribution, insurance, not-for-profit, government and employee benefit plans.  He serves dual roles at LLG as both an audit manager and a technical advisor.  He has also expanded his skill set into taxation since joining the firm.  Michael's favorite part of his work is the variety of tasks he is able to perform.  "I love the fact that I can be reviewing an audit engagement, researching an accounting issue, working on a tax matter and helping a client with their monthly close, all in the same week!"
Credentials & Affiliations
Michael attended Washington University, where he earned an accounting degree.  He then worked over the next 16 years in St. Louis.  He started at a local CPA firm, and he eventually moved to a Big Four firm where he became a manager. Michael then worked in the internal audit department of a Fortune 500 company, where he spearheaded the effort to implement the requirements of the Sarbanes Oxley Act.  In August 2010, Michael moved to Chicago and became a part of the LLG team.  He is also a member of the Illinois CPA Society.
Advice
"Be aware of your clients' needs and strive to exceed their expectations."
Standout Memory
Michael was fortunate enough to make several trips to a Puerto Rican subsidiary to complete internal audit work. "It was a tough job but somebody had to do it."
Interests
Michael moved to Chicago to be with his fiancée, whom he met while still living in St. Louis. Despite the fact that she is a lifelong Cubs fan and Michael loves the Cardinals, they manage to get along very well.
Contact